The State's Employment First Policy, established in the Lanterman Developmental Disabilities Services Act (Act), is designed to further the availability of services and supports for persons to achieve more independent and productive lives, and support integration into community life.
Learn more about the Employment First Policy! PDF
The federal Workforce Innovation and Opportunity Act (WIOA), signed by President Obama in July 2015, is designed to strengthen America's workforce.
In WIOA and in the Employment First Policy, "competitive, integrated employment" (CIE) is an optimal outcome.
CIE is full-time or part-time work at minimum wage or higher, with wages and benefits similar to those without disabilities performing the same work, and fully integrated with co-workers.
Recognized in the following Success Stories are individuals who have succeeded in obtaining CIE. Their stories are provided to not only highlight their individual accomplishments, but to also offer, in an educational and instructional format, the specific steps taken to achieve their accomplishments. We hope that these stories will help you see the variety of ways people achieve their CIE career goals.
---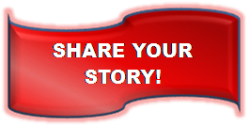 If you would like to share your story, please click the "Share Your Story!" button and send your name, email address, and phone number to the Work Services Section.
We will follow up with you.
Last modified: December 4, 2020