There are three Developmental Centers and one Community Facility that have Police Departments which operate under the Office of Protective Services.
Office of Protective Services (OPS) recently entered into a contract with Lexipol, LLC for a subscription to Lexipol's Law Enforcement Policy Manual and Daily Training Bulletins. Lexipol is a nationally-recognized provider of law enforcement and risk management policies. OPS staff worked with Lexipol using the web-based Lexipol, Knowledge Management System (KMS) platform to update the OPS policy manual. Effective July 1, 2015, OPS published its policy manual that is consistent with federal, state, and local laws, and reflects up-to-date, applicable industry standards and best practices. Trainers from the California Health and Human Services Agency's Office of Law Enforcement Support (OLES) provided on-site training to all OPS officers on accessing and navigating the KMS and conducting policy review. Since the initial training has been completed, daily training bulletins are provided and reviewed by OPS staff to reinforce approved policies and procedures.
OPS is working collaboratively with California Health and Human Services Agency's Office of Law Enforcement Support (OLES) to provide independent oversight of law enforcement investigations, recruitment and hiring, and training.
The Department is committed to implementing best practices in conducting administrative and criminal investigations. The Department continues to refine the newly implemented Records Management System (RMS) to provide greater standardization and assist in measuring OPS case investigations and findings.
When an incident occurs at a developmental center/community facility (DC/CF), a number of reviews occur to determine the contributing factors, develop plans to prevent recurrence and initiate corrective actions if necessary. Special investigations are conducted by OPS as a critical element of safeguarding the DC/CF residents. In response to specific recommendations, OPS operations and organizational restructuring has occurred, and the OPS is reviewing and revising all internal operating systems to ensure ongoing improvement. The Department and OPS leadership are achieving this with subject matter expert consultants.
Meet the Commander of each Department below: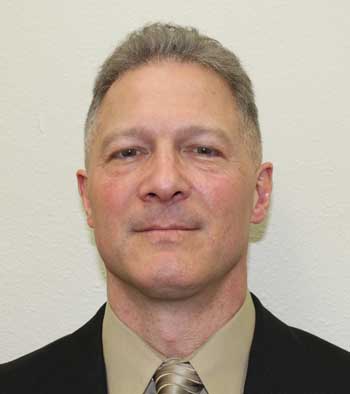 Sonoma Developmental Center Commander Eric E. Rozenoff
OPS Commander Eric J. Rozenoff retired honorably as a Lieutenant from the California Highway Patrol in April 2014. Commander Rozenoff worked for the CHP for 20 years, working various positions/assignments which included being a Patrol Officer, Sergeant, Executive Lieutenant, and Lieutenant Commander. He was hired by DDS/OPS as an Investigator in December of 2015 and was promoted to Commander in July of 2017.
Message:
As the commander at SDC, I am committed to ensuring our department provides the highest level of safety, service, and security to our community. I have a strong belief in community policing, and understand the true value and influence the community has on our department. Although our department may be small, I believe we can have a big impact on the residents residing at SDC, as well as the community we serve. This is accomplished through maintaining professional excellence, exhibiting compassion and understanding, and being focused on the needs of our population.
---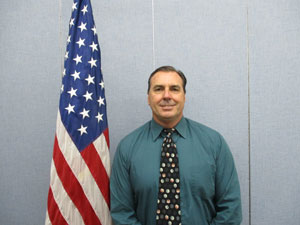 Fairview Developmental Center Commander Kevin Martin
Commander Kevin Martin began his career with the Office of Protective Services in May of 2016, after over 29 years of service with the California Highway Patrol. He has served as the Commander of Fairview Developmental Center during his entire tenure with the Department. Prior to his assignment as the Commander of Fairview Developmental Center, he was afforded the opportunity to work a wide variety of assignments while with California Highway Patrol (CHP). As a member of the CHP, he served in the capacity of Patrol Officer, Public Information Officer, Governor's Driver, Patrol Supervisor, Academy Instructor and Advanced Officer Safety Training Instructor among other assignments.
Message:
As the Commander of Fairview Developmental Center, I am pleased to have the opportunity of introducing myself and the members of the Office of Protective Services at Fairview Developmental Center. As a team were are committed to addressing the concerns of our community here at Fairview. The credit for our success belongs to the demonstrated day-to-day efforts by the sworn and non-sworn members of our Department as well as the Administration at Fairview Developmental Center. With the challenges that face law enforcement today, we are continually self-evaluating our operations to ensure we are providing the best possible service to our community. As a Department, we will continue strive to reach our goals and vision for the Department as well as maintaining our working relationships with community we serve.
---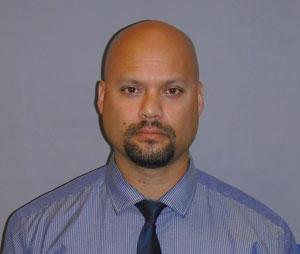 Porterville Developmental Center Commander Pete Bisacca
Commander Pete Bisacca started his tenure with the Office of Protective Services (OPS), Porterville Developmental Center, in November of 2013 as the Operations Lieutenant. From January 2016 to June 2016, he had the privilege of serving as the Acting Commander for the Fairview Developmental Center, Office of Protective Services. In September of 2016, he humbly accepted a promotion as the OPS Commander, Porterville Developmental Center. Prior to his career with the OPS, Commander Bisacca served in the United States Navy and was temporarily assigned as a Patrolman to the Naval Station Norfolk Waterborne Police Section. This temporary assignment sparked his interest in law enforcement and upon completing his enlistment; he proceeded to pursue a career in the law enforcement profession. During the course of his 16-year law enforcement career, he worked as a Patrol Officer, Field Training Officer, Field Sergeant, Watch Commander, Emergency Response Team member and Investigator for the Department of State Hospitals in Coalinga. He had the opportunity to work as a fulltime and reserve Police Officer for the City of Coalinga Police Department and as a reserve Police Officer for the City of Huron Police Department. He was also employed as a Tribal Police Officer/Sergeant for a Native American Tribal Police Department.
Message:
As the OPS Commander at the Porterville Developmental Center, it has been an ongoing honor and privilege to serve alongside the men and women of this Department who are committed to providing professional and superior Police/Fire services to our community, clientele, staff and stakeholders. I take great pride in knowing that we provide specialized Law Enforcement services for individuals who have their own unique set of challenges. We have established positive working relationships with local, county, state and federal Law Enforcement agencies, first responders, administrators, and members of the community. We will strive to build upon these professional relationships through open communication, support and cooperation.
Members of our Department will continue to work collaboratively with the diverse group of professionals who provide treatment for our residents to ensure the Police/Fire services, provided, are carried out with compassion, professionalism and integrity. The Command Staff and I will continue to implement positive changes that are in line with best law enforcement practices, policies and procedures and the law. We will continue to seek out the most modern law enforcement training courses, equipment and technology available, facilitate training courses, and recruit/retain personnel that will enhance the services rendered to our residents, staff and the community we serve. The law enforcement professionals employed by this Department are truly dedicated to fulfilling our mission statement; "Professional Excellence and Superior Service."
---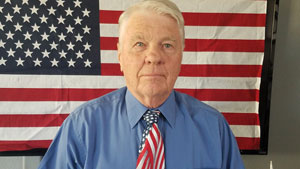 Canyon Springs Community Facility Commander John R. Olive
Commander John R. Olive has been the Commander at Canyon Springs Community Facility since January of 2012. Prior to that, he served as the Supervising Special Investigator then Commander at Lanterman Developmental Center. Prior to joining the department, he spent twenty-eight years with the Los Angeles Police Department where he served in many capacities including motorcycle officer, training officer, homicide detective and finally retiring as a detective supervisor. In 2001, he was hired by the California Horse Racing Board as a senior special investigator. In 2004, he transferred to the investigations unit at Patton State Hospital. In 2006, he was promoted to Supervising Special Investigator. Commander Olive transferred to the Department of Developmental Services in 2012.
Message:
As Commander, it is my responsibility to ensure that all facility residents and staff are provided with the highest level of safety and security by providing highly competent law enforcement services. Law enforcement at a developmental center is very specialized and it takes a special person to work in that environment. My responsibility is to ensure that my staff receive the support and training they require to do their assignments professionally. I believe in the core values of ethical policing and I do my best to instill this in my staff. I also believe that the protection of individuals with developmental disabilities is a calling that my staff at Canyon Springs take very seriously.
Last modified: July 22, 2020