Responsibilities
The Ombudsperson assists regional center clients and their families to access their regional center services available under the Lanterman Act.
If you need help with the Self-Determination Program, click here.
This Office can:
Provides information to regional center clients and their families,
Facilitates resolution to disagreements and complaints,
Makes recommendations, and
Compiles and reports data.
The Office of the Ombudsperson cannot:
Decide disputes in favor of one party or another,
Represent someone in the appeal process,
Make a recommendation to a court or hearing officer, or
Overturn a final hearing decision
Ombudsperson Staff
Katie Hornberger, Acting Ombudsperson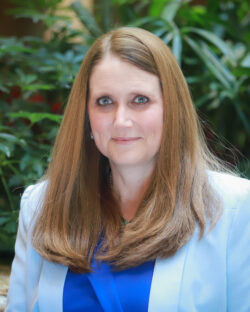 Katie Hornberger's career has been spent working with people with intellectual and developmental disabilities.  Ms. Hornberger was an Early Intervention teacher working toddlers with speech and language delays.  She also taught special education and did in home behavioral intervention for children with Autism.  She was an Educational Consultant vendor for Frank D. Lanterman Regional Center before joining Disability Rights California (DRC) as a Clients' Rights Advocate in the Office of Clients' Rights Advocacy (OCRA).  Ms. Hornberger served as the advocate assigned to North Los Angeles County and Harbor Regional Center clients before becoming a supervisor.  She handled an assortment of matters including accessing regional center and educational services, pursuing public benefits and Adoption Assistance Program claims, and discrimination cases.  Ms. Hornberger also provided community trainings on a variety of topics.  In 2012, she became the Director of OCRA.  In that role, she managed the program, conducted policy work, participated in committees, and continued to provide community trainings.  Ms. Hornberger also managed the Work Incentives Program Assistance grant for three counties and the statewide Office of Payee Review and Beneficiary Assistance at DRC.  She came to DDS in September 2021 and set up the Office of the Self-Determination Ombudsperson.  She works on appeals process reform and other initiatives at DDS.
Ms. Hornberger holds a B.A. in Sociology, cum laude, from the University of California at Irvine and a Juris Doctor from Pepperdine University School of Law.
Shanna Holzer, Staff Services Manager II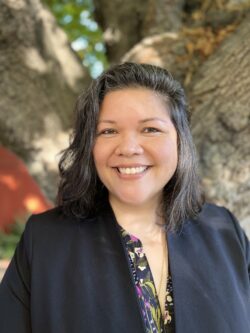 Shanna brings a wealth of knowledge to her role. She has a degree in Psychology and a Master's in Public Policy and Administration. Her experience running a Sexual Assault Crisis Agency enables her to delicately handle stressful situations where people need assistance and support quickly. She also worked with a large vendor as the Program Director for the Family Home Agency division. Ms. Holzer has been working at DDS in the FHA Monitoring division for the past 3 years. She is excited to help ensure people with disabilities have access to services and supports they need in the least restrictive environment.
Mari Gurule, Bilingual Community Program Specialist II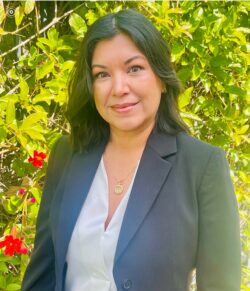 Mari is our bilingual staff. She is fluent in Spanish and has many years of experience working with the Spanish monolingual community. Mari has a degree in Latin American Studies and a Master's in Counseling with a specialty in Rehabilitation. She comes from the Department of Rehabilitation where she was a Counselor working with individuals with disabilities. She is happy to continue her commitment to assisting clients and their families.
December Robinson, Associate Governmental Program Analyst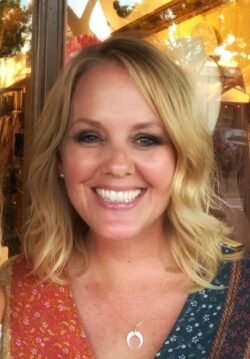 December has extensive history working with regional center clients and their families.  She worked at both Lanterman and Fairview Developmental Centers while they were closing and moving residents to the community.   Most recently Ms. Robinson has been working at California Correction Health Care Services in the Nursing Service Section.  She is excited to get back to working with people with intellectual and developmental disabilities and help them resolve problems.
Sangita Prasad-Araya, Associate Government Policy Analyst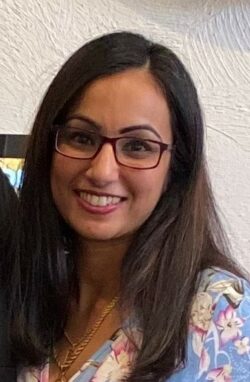 Sangita has spent her whole career working with Individuals with disabilities. Sangita has a degree in Management and started as an Early Intervention Teacher. She then began working at South Central Los Angeles Regional Center as a Navigator and then was promoted to Navigator-Specialist.  Sangita is bilingual and can assist individuals who speak Hindi. She is happy to be able to inform and assist clients and families.
Connie Parra, Executive Assistant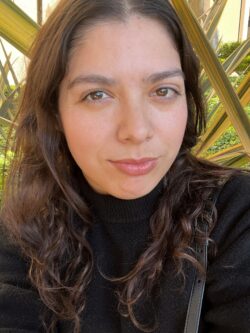 Connie's passion for public service began as a young adult when she attended and was involved in local events in her hometown. This sparked curiosity and motivated her to give back to the community in any way possible. Connie's public sector experience started at the City of Cerritos and continued at the County of Orange. She is always willing to learn about her role and is excited to be part of the DDS family, serving the community. Connie is bilingual Spanish staff and will be supporting the Offices of the Ombudsperson and Office of the Self-Determination Program Ombudsperson.
Vacant:
Last modified: June 19, 2023