Goals & Responsibilities
The Ombudsperson assists regional center consumers and Self-Determination participants and their families to participate in the program.
Goals:
Increase the number of people in the Self-Determination Program (SDP)
Reduce the amount of time it takes to enter SDP
Recommend policy change at regional centers and DDS
Responsibilities:
Provides information to regional center clients and their families,
Facilitates solution to disagreements,
Investigates complaints regarding implementation of the program,
Recommends strategies for change to the department and the legislature, and
Compiles and reports data to the legislature.
The Ombudsperson cannot:
Decide disputes in favor of one party or another
Overturn a fair hearing decision or make a recommendation to a court
All information is confidential unless agreed to be released.
Office of the Self-Determination Program Ombudsperson
Suzy Requarth – SDP Ombudsperson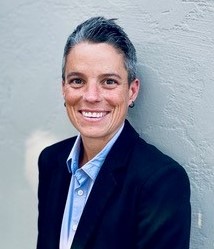 Suzy Requarth began her career supporting people with intellectual and developmental disabilities as a direct support professional in Illinois. She has since worked in a wide variety of capacities including behavior consultation, individual/group counseling, service coordination, and various levels of management. Most recently, Suzy was the Self-Determination Project Manager for San Diego Regional Center. In this role, Suzy was responsible for regional center procedures and policies guiding the implementation of the Self-Determination Program. In addition to her participation in the Local Advisory Committee, Suzy served on a variety of statewide committees and led outreach and training efforts to the San Diego and Imperial County communities. Suzy earned a Bachelor's Degree in History & Human Geography, cum laude, from the University of Illinois and later completed a Master's of Education in Rehabilitation and Clinical Mental Health Counseling, cum laude, from The Pennsylvania State University. Suzy is a certified Person-Centered Thinking Trainer.
Cynthia Salomón-Ponce – Manager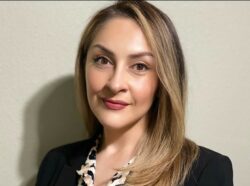 Cynthia began her career as a Deaf Services Coordinator at an Independent Living Center. There, she discovered her passion for working with the community and individuals with disabilities. In 2006, Cynthia joined Disability Rights California (DRC) working at the Office of Clients' Rights Advocacy (OCRA). She served consumers of Regional Center of Orange County and Harbor Regional Center. In 2016, she transferred to DRC's Legal Advocacy Unit to focus on Special Education cases statewide. When the Office of Payee Reviews and Beneficiary Assistance (OPRABA) was established, Cynthia carried out complex reviews and investigations to protect vulnerable populations and advocate for systemic change.
Resources
Information will be added here when it becomes available.
Last modified: March 15, 2023